CREATING A BEAUTIFUL COMMUNITY TOGETHER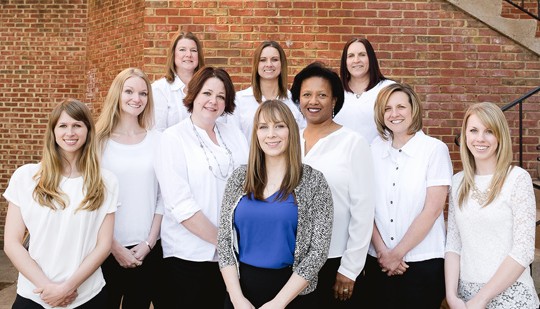 Our team loves creating beautiful smiles for children and adults in Culpeper and the surrounding counties of Orange, Madison, Louisa, Rappahannock, and Greene. With a combined 115 years of orthodontic experience, Team Eppard is highly skilled and knowledgable. Our focus is on providing orthodontic care in a fun, friendly, and caring environment. We take pride on being the only full time orthodontic practice in Culpeper. We are available to see patients Monday through Thursday. Our staff is also available during our Friday hours to accommodate patient scheduling and payments. The Eppard Orthodontics team is available to you five days a week.
Community involvement is paramount to our team motto. You can find us supporting local high school and elementary school events throughout the year. Most importantly we are committed to educating the local youth on dental health. Our busiest and favorite time of year is during the month of February, National Children's Dental Heatlh Month, where we give school demonstrations on the importance of proper brushing, flossing and diet to maintain a healthy mouth. We believe good habits that start early will last a lifetime!